Julian Hart Robertson Jr. KNZM was an American billionaire hedge fund manager, and philanthropist born on June 25, 1932. Robertson founded Tiger Management, one of the first hedge funds, in 1980.
Robertson was ranked number 159 on the Forbes 400 list of the richest people in the United States in the year 2015. During his lifetime, it is recorded that, he contributed more than $2 billion to charity.
What was the death cause of American Investor Julian Robertson? Know about Billionaire's career earnings
American investor Julian Robertson passed away on August 23, 2022, due to cardiac complications at age 90. Robertson died on Tuesday morning at his home in Manhattan because of cardiac complications, said his spokesperson.
He achieved heroic status both for his record at New York-based Tiger Management during the early days of the hedge fund industry and for the dynasty of hedge fund traders known as the "Tiger cubs" that he helped launch. Robertson started Tiger Management when he was 48 years old. The company was worth around $8.8 million in 1980, which was highly increased to around $22 billion in the 1990s.
Julian Robertson closed the firm in 2000 and make some of today's most notable and successful hedge funds, such as Tiger Cubs, including Chase Coleman's Tiger Global, Philippe Laffont's Coatue Management, and many more.
According to Dixon Boardman, who is chief executive of Optima Asset Management, and worked with Robertson at broker Kidder said that "He was a legendary investor himself, But perhaps his greatest legacy is to have spawned so many other legendary money managers."
Have a look at Billionaire's career earnings
The popular magazine Forbes recently estimated his net worth was $4.7 billion as of 2022 and Robertson ranked as the 586th richest person on the planet.
Julian Robertson first appeared on the Forbes 400 list of Wealthiest Americans in the year 1997.
He was one of the best financial managers in the world, Robertson entered the financial world in 1980 by establishing a hedge fund, named Tiger Management. He started as an $8 million company in 1980 and its value reached $22 billion in the 1990s.
However, Robertson announced that he was closing his six Tiger funds, after watching assets dwindling to $6 billion from $21 billion in just 18 months because of losses and investor withdrawals in March 2000.
Also Read: Watch Taliya and Gustavo Twitter Viral and Leaked Video here
Personal life of Julian including his Family and Children
Julian Robertson was the son of Blanche Robertson (mother), and Julian Hart Robertson (father). His father Julian Hart Robertson was a textile company executive, and Blanche Spencer, a local activist. Robertson was first interested in stocks at age 6.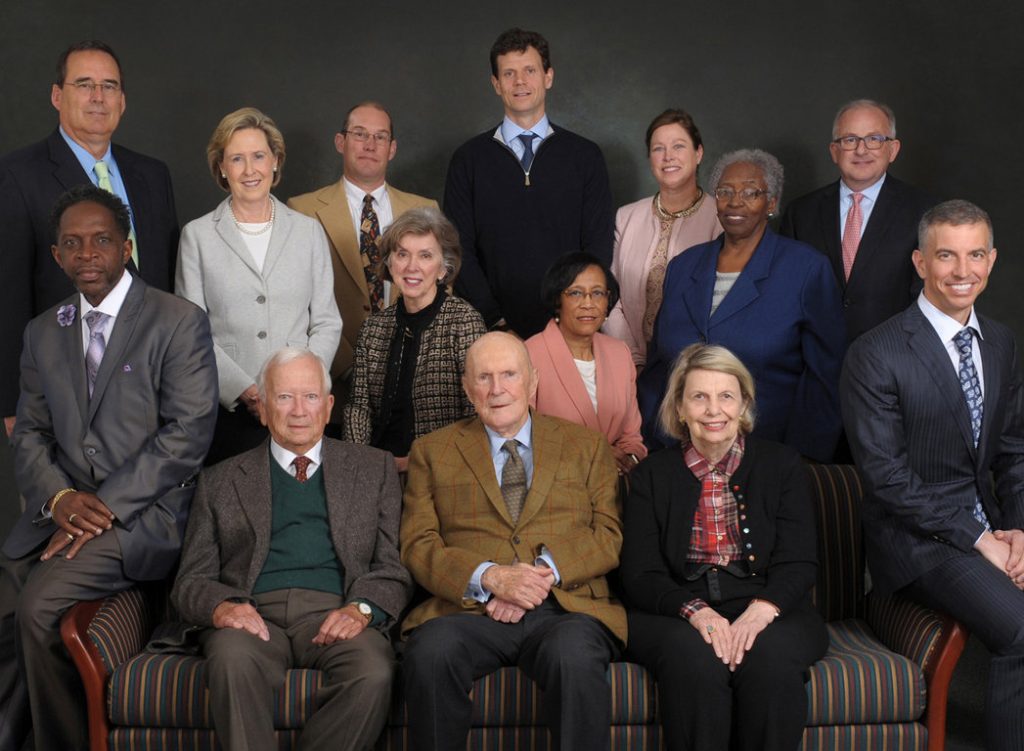 Robertson married Josephine Tucker Robertson in 1972. Altogether they had three children named Alex Robertson, Spencer Robertson, and Jay Robertson. But sadly, his wife died in June 2010 from breast cancer.
How much educated is Julian Robertson?
Robertson graduated from Episcopal High School in 1951 and from the University of North Carolina at Chapel Hill in 1955. He was one of the brilliant students in his school and university.
When he was at Chapel Hill, he was admitted to the Zeta Psi fraternity at that time he was a member of the Reserve Officers' Training Corps. Julian then served as an officer in U.S. Navy, traveling the world aboard a munitions ship until the year 1957.
Know the Investment Career of Julian Robertson
After his return to the United States, in 1980, with $8 million of funding from family, friends, and his own wealth, he founded Tiger Management and it reached a peak of $22 billion in assets in the year 1998. His Tiger Fund accurately predicted the dot-com bubble, purposely underweighting the technology sector.
In the year 2008, Robertson said that he shorted subprime securities and used credit default swaps to make a 76.7% return on investment in 2007. From the closure of his fund in 2000 up to January 2008, his return on his personal fortune was more than 400%.
After closing his fund in 2000, he supported by providing financial support to upcoming hedge fund managers in return for a stake in their fund management companies.
Furthermore, Robertson was also a great giver. He donated and gave away $1.3 billion to charitable causes worldwide.