Steve Schirripa is an actor hailing from the United States of America. Best known for playing the role of  Bobby Baccalieri on The Sopranos, Leo Boykewich on The Secret Life of the American Teenager, as well as  Detective Anthony Abetemarco on Blue Bloods, Steve has been able to impress his audience with his acting skills. 
Schirripa additionally is a host of two Investigation Discovery series: Karma's A B*tch! and Nothing Personal. Talk about multiple talents, Steve is a perfect example, he does voice acting as well. Steve is the voice of Roberto for the Open Season film series.
Looking to learn something new about Steve Schirripa? Check out this little-known information about the actor and author that may surprise you. From his early career to his personal life, this article covers one of Hollywood's most recognizable faces.
Steve holds Italian ancestry
Ralph Schirripa and his wife Lorraine welcomed their son, Steven Schirripa, into the world on September 3, 1957, in Bensonhurst, a neighborhood in the southwestern part of Brooklyn, New York City. Bensonhurst was known for its large population of Italian-Americans, and Ralph himself was of Italian-American descent. Steven's grandparents, Ilario Schirripa and Maria Capacci hailed from Riace, a small town in the southern Italian region of Calabria.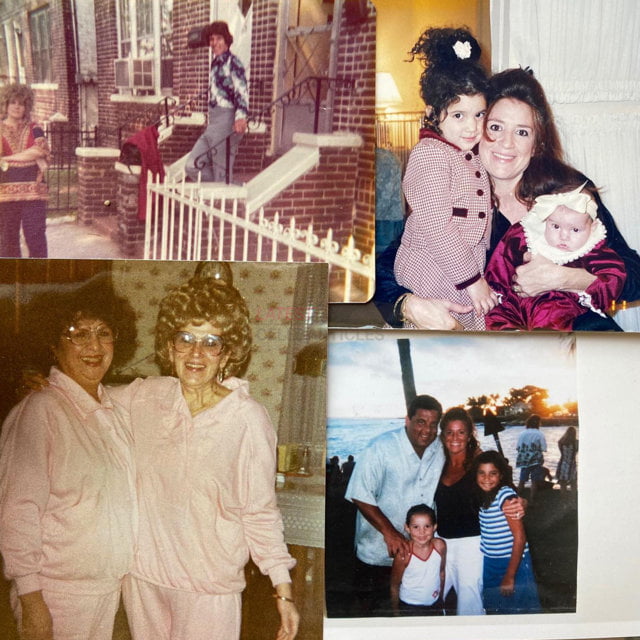 Lorraine, Steven's mother, was of Jewish heritage. Despite the cultural differences between his parents' backgrounds, Steven grew up in a loving household with four siblings. However, his family's income was limited, which meant that Steven had to attend Lafayette High School in Brooklyn, a public school with a large student population. Despite the challenges of growing up with limited financial resources, Steven went on to earn a degree from Brooklyn College, a public college located in the borough of Brooklyn.
Steve Schirripa has written a series of books
Schirripa often portrayed "goombas" in his acting roles, a term used to describe tough, stereotypical Italian-American males who are often associated with the Mafia. However, in real life, he maintained a similar persona but added a comedic twist, especially during his appearances on chat and game shows.
He wrote a series of books that capitalized on this persona, beginning with A Goomba's Guide to Life. The Goomba's Book of Love, which he co-authored with Charles Fleming, was published in 2003 as a follow-up. In 2006, he collaborated with Philip Lerman on The Goomba Diet: Huge and Loving It, and in 2013, he co-authored Big Daddy's Rules: Raising Girls Is Tougher Than I Appear, which was also part of the same series.
Steve Schirripa has a net worth in the millions
Schirripa's net worth is estimated to be around $6 million. He has authored seven books, including the New York Times bestseller "A Goomba's Guide to Life," and his primary sources of income are from his books, acting career, and voice acting.
Steve Schirripa is in his mid-60s
Although Steve Schirripa is in his mid-60s, he appears to be rejuvenated and full of vitality. His current age is 65, having been born on September 3, 1957. He is an American citizen and hails from a family of Italian heritage.
Steve Schirripa is married to his wife for over three decades
Steve Schirripa and Laura Schirripa got married on April 22, 1989, and their 33rd wedding anniversary was recently celebrated.
In 1985, Steve shared a rare photograph of himself and his partner standing and smiling together, indicating that they had been in a romantic relationship for at least three years before tying the knot.
Steve's lovely wife Laura is a homemaker and loves running marathons
Laura Schirripa, the wife of Steve Schirripa, is a busy homemaker who manages her family's needs. She is of multiethnic origin, with Mexican and American roots.
When she is not occupied with family responsibilities, Laura engages in marathon competitions. In 2015, she took part in the TCS New York City Marathon, and in 2022, she participated in the same event with the support of her husband and daughters. Laura has already completed ten New York City Marathons, and it has become an annual tradition for her.
In October 2021, Mrs. Schirripa also participated in the Virtual Boston Marathon. Additionally, in memory of her father Jim Lemos, who passed away in January 2022, Laura ran the 35th Half Marathon.
Steve is a father to his two adorable daughters
Steve Schirripa is a loving husband to his wife, Laura, with whom he shares a beautiful family. The couple had their first child, a daughter named Bria, after two years of being married. Bria was born on December 22 and brought joy to the Schirripa household.
Four years after the birth of Bria, the Schirripa family was blessed with another daughter, whom they named Ciara. As of today, Ciara is 27 years old and continues to be a cherished member of the family.
Steve Schirripa has four siblings
The Schirripa family comprises Richard Schirripa, Steve Schirripa's brother, along with their three sisters: Donna O'Dea, Doreen Schirripa-Masella, and Diane Costello.
More: Meet "The Americans" star Annet Mahendru – Look at her Personal life Including Parents
Steve Schirripa has a pet dog that he adores like his own child
Willie, the family's beloved pet dog, dominates Steve's Instagram account, appearing in nearly every post. Despite being treated like a son, Willie remains a cherished pet of the Schirripa family.
Steve proudly refers to himself as Willieboy's father in his Instagram bio, highlighting the close bond they share. Willieboy leads a lavish life, enjoying vacations and delicious treats alongside his human family members.
Like any other family member, Willieboy is exceptional in his way. In May 2022, he won two races and made it to the semifinals at the SoCal Wienerfest, proving his prowess in competitive events.
Steve Schirripa has a Huge fanbase on his Instagram
Steve is loved by the audience for his cute appearance and humble personality. People follow him on his Instagram to know him more. He is verified with 161k followers on his Instagram handle. He is active as @steveschirripaofficial.