Shimon Hayut is a con artist who used a dating app to defraud several people. In the year 2019, he was arrested for impersonating a billionaire. Hayut robbed several ladies using the infamous Tinder app. He pretended to be the son of Lev Leviev, a millionaire diamond magnate.
He was known as Simon Leviev, The Prince of Diamonds, according to the app. Shimon persuaded a number of ladies to contribute to his lavish lifestyle, which included private jets, luxurious hotels, and fast cars.
How did Shimon Hayut's conn people?
Leviev met his targets on Tinder, as you've undoubtedly guessed, and once they'd matched on Tinder and met in person, Leviev would spend thousands on huge romantic gestures to suggest a luxurious lifestyle.
He'd inform each woman after a few months of getting to know them that he was in danger because of the diamond industry's dangers. He'd show them images of a friend who had been beaten and bruised, and tell them that an attempt on their lives had been made.
Leviev would then beg the women to give him a credit card in their names so he could hide – each woman believed he was legitimately wealthy and in danger, so she handed him the credit card. He would then amass massive debts in the names of each woman.
Leviev was involved in such a large-scale plot that he was wanted by Interpol in seven countries. As the documentary recounts, his operation grew too large — some of the ladies began to recognize one another, and local news outlets began to cover the tale, making it more difficult for him to pull off the con successfully.
Ayleen Charlotte, the woman Leviev was "dating" at the time, got skeptical after hearing these claims. Charlotte phoned the authorities with his information while he was on a flight she paid for, and they were waiting for him at the airport when he arrived.
Shimon Hayut Age, Family, Early Life
Hayut was born in the city of Bnei Brak in central Israel in 1991. According to his birth year, he is 31 years old as of 2022. However, the exact date of birth has not been revealed on media.
He is thought to be a professional hustler who changed his name to Simon Leviev in 2017 to make others believe he is connected to millionaire Lev Leviev, the "King of Diamonds."
He is not linked to the real Leviev family, according to public knowledge.
In truth, he comes from a low-income family in Tel Aviv, Israel. He had been cut off from his family since he was 18 years old.
Which school and college did he go to? What was his major?
As a kid, the con guy went to a Talmud Torah elementary school. From the time he was a child, he was labeled as a seasoned thief.
Most probably he must have completed his higher education and university from his hometown. But the exact fact of his higher education and the university has not been unpublished yet.
Any further information on his education will be updated soon.
Shimon Hayut Net worth, how much does he earn?
The net worth of Shimon Hayut is not revealed on media yet. He has never spoken about his net worth to the general public or revealed anything on the web yet.
Also Read: Olympics: Who is Ashton Bell? Parents, Aged 22, Family, Meet her Boyfriend or Partner
We are currently trying to determine his actual fortune as you read this article and the verified information will be published very soon
Shimon Hayut Wife, What about his relationship?
Polina, Shimon Yehuda Hayut's new girlfriend, was also on a luxury European summer vacation, according to reports. She is also a model from Russia. Apart from that, there isn't much information on Polina that can be found right now.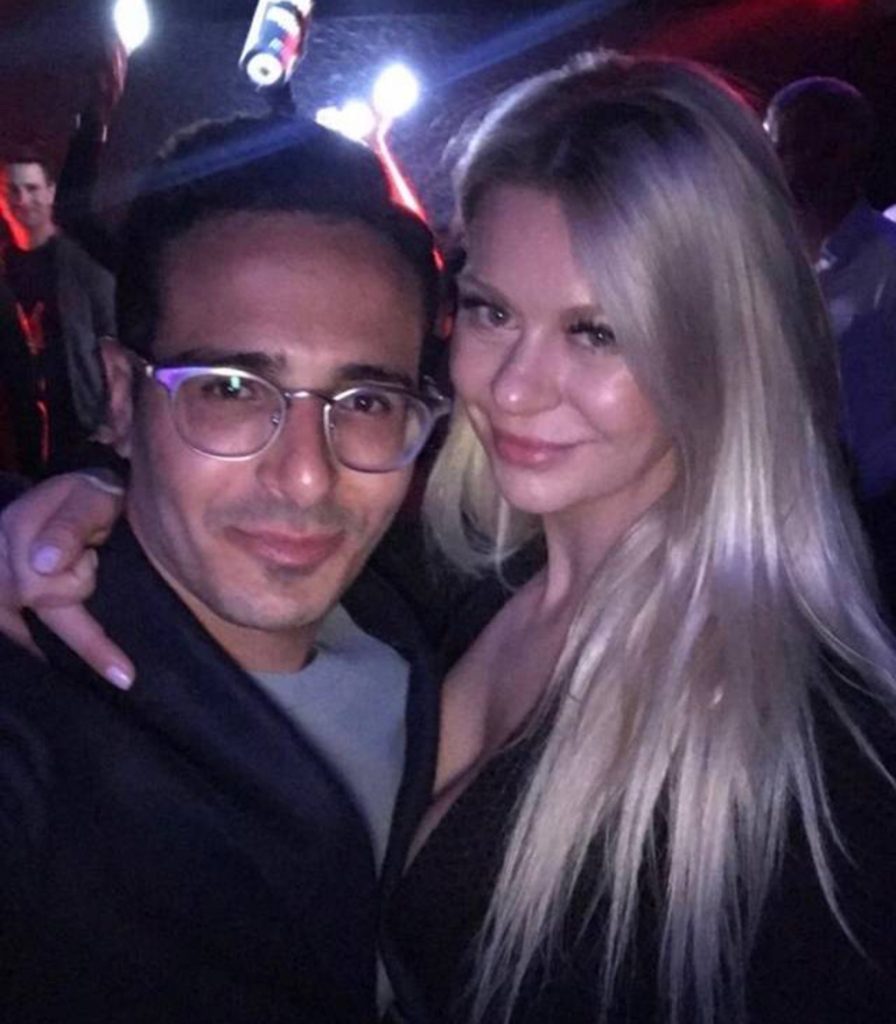 Shimon, on the other hand, looks to have settled down recently, as he is rumored to be dating an Israeli model. Her personality is unknown, as is the length of their relationship.
Shimon Hayut's Career, what is his profession ?
People are frequently advised to be wary about who they meet on dating apps, and there is no better example of this going wrong than Netflix's The Tinder Swindler.
Simon Leviev, also known as Shimon Yehuda Hayut, is the main character in Netflix's most recent true crime documentary, The Puppet Master, which is based on a conman.
Their women approach in the following documentary, The Tinder Swindler, with their horrible experiences of how they succumbed to Simon's charms.
Is he available on any kind of social media platform?
On Instagram, Shimon Yehuda Hayut can be found. He has roughly 115k followers on Twitter under the handle @simolen_viev_official.
Unfortunately, his account has been set to private, so we are unable to see what he has written on the app.
Body Appearance of Shimon Hayut's Height, Weight
| | |
| --- | --- |
| Height | N / A |
| Hair color | Brunette |
| Eye color | Brown |
| Weight | N / A |
| Body type | Fit |
| Sexual orientation | Straight |
Interesting facts about Shimon Hayut's which you should be knows
| | |
| --- | --- |
| Nationality | Israeli |
| Ethnicity | N / A |
| Zodiac sign | N / A |
| Relationship Status | In a relationship |
| Children | N / A |
| Spouse | Polina |