Julie Banderas is an American Television News anchor and host. Julie is an employee in the Fox News Channel based in New York City.
She hosts Fox Report Weekend before shifting to a weekday anchor role and recently presents as a primary weekday fill-in anchor for the shows like America's Newsroom and The Faulkner's Show. She is also a regular guest on The Fox News late-night comedy show.
Julie's Early Life
Julie Banderas was born on 25 September 1973 in Hartford, CT. Her father's name was Howard Dexter Bidwell and her Mother's name was Fabiolla R. Bidwell.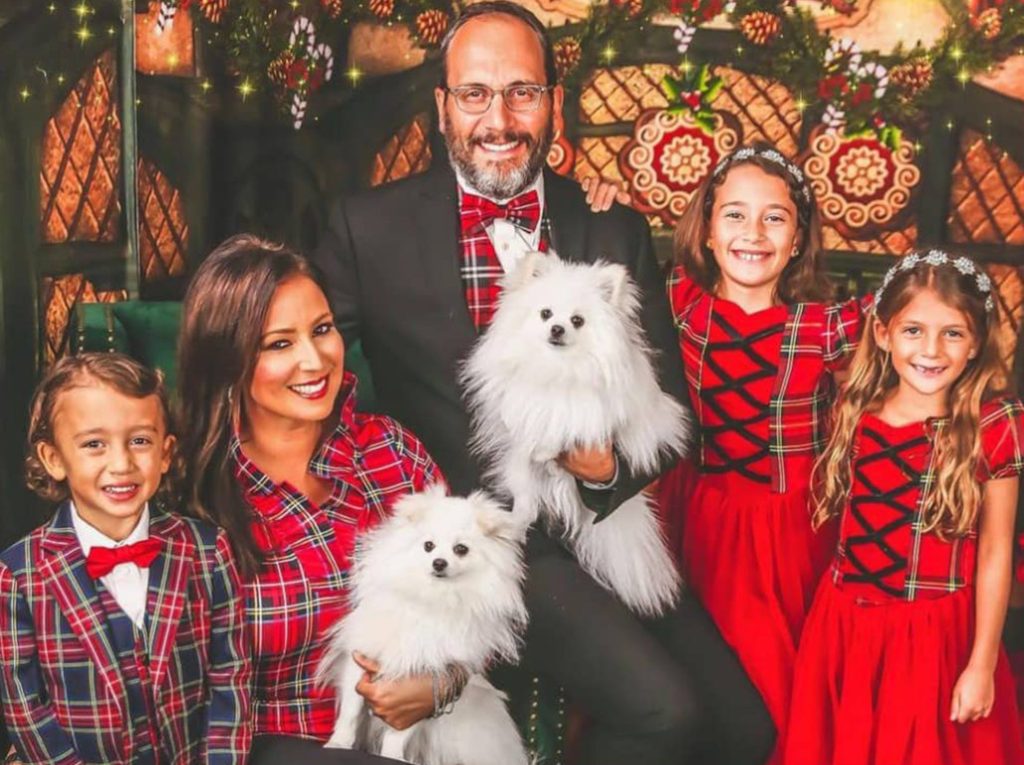 Originally, her mother was from Colombia and later shifted to Connecticut. Her father was a civil engineer who established a company named Consolidated Precast.
Julie has one sister named Melissa Bidwell and has four half-siblings from Howard's First marriage. She obtained her bachelor's degree from Emerson College.
Who is Julie's Husband? About her children
Julie got married to her longtime fiance Andrew J. Sansone on August 29, 2009. Their marriage ceremony was at Fifth Avenue Presbyterian Church. She announced her engagement with Andrew during an episode of America's Election Headquarters on September 21, 2008.
They together have three children and they reside in New York City.
Mr. Sansone is one of the board of directors of Habitat for Humanity and initiating President of the Old Rock Media and Big Apple Channel. As per the date, Julie is 48 years old whereas her husband's information is not made public yet.
It is pretty hard to be sure of the age gap between the couple with the least information given however, Andrew looks a bit older compared to Julie.
Julie Banderas's Professional Career
Banderas began her career at WLVI-TV in Boston. She went to serve as a local news anchorwoman for WHSV-TV in Harrisonburg. She joined Fox News in March 2005 as a general assignment reporter. In 2008, she replaced Laurie Dhue as the anchor for Fox Report Weekend.
Also Read: Veteran San Benito Commissioner, Tony Gonzales, dies at 77
She left her work in 2010 on maternity leave and later she came back to Fox News and was reassigned to the position of general news correspondent.
Controversies of Julie Banderas
In June 2006, she gained international media attention for an on-air clash with Shirley Phelps, former spokeswoman for the Westboro Baptist Church about which she later stated " These people should be arrested and I understand the right to protest, but when you disgrace not only our fallen soldiers but when you disgrace innocent young children, I swear. Lock them up. Throw away the key. Give them the death penalty. I think it's disgusting."
Julie on Social Media
Julie has pretty good followers on her social media handles. She has got 25.7K+ followers on her Instagram.
She also has 132K+ followers on her Twitter.
The net worth of Julie Banderas
Banderas's main source of income is accredited to her professional career as a reality television star and commercial supervisor. On an average basis, her salary is estimated to be 56K USD per year. The exact net worth of the Emmy Award achiever cannot be located due to the absence of a source.