Egypt Covington, a Van Buren, Michigan resident, was discovered tied up and shot to death on June 22, 2017. After the case remained unsolved for three years, Covington's family turned to the Michigan State Police and Crime Stoppers of Michigan for support in moving the investigation forward in the summer of 2020, with a $30,000 cash prize offered.
In the following months, three males were apprehended and charged with the murder of the young woman. Timothy Moore, now 35, Shandon Ray Groom, now 29, and Shane Lamar Evans, now 32, were charged with Covington's murder in March 2021, as per The Detroit News.
Egypt Covington Case: who killed her? Where Are the 3 Men Accused of Murdering the Singer?
On June 23, 2017, Egypt Covington, 27, was found shot in the head at close range in her house in Van Buren Township, Michigan, west of Detroit. After not hearing from her, her boyfriend went to check on her and discovered her body. Christmas lights had been used to bind her.
Following pressure from Covington's family, the Van Buren Police Department investigated her death for three years, and the Michigan State Police began investigating her murder in August 2020. Three persons were arrested and charged in connection with Covington's death in November and December 2020. According to Fox 2 Detroit, prosecutors stated they entered the incorrect house with the intent of stealing marijuana and killing Covington.
The three people detained were Shandon Groom and Timothy Moore, both of Toledo, Ohio, and Shane Evans, of Sumpter Township, Michigan.
What are the current whereabouts of Groom, Moore, and Evans?
Moore is charged with first-degree murder, felony murder, first-degree home invasion, and four counts of using a firearm in the commission of a felony, public records show. Groom has been charged with first-degree murder, felony murder, first-degree home invasion, and three counts of using a firearm in the commission of a felony.
Evans, who told investigators he worked at the duplex and pointed it out to the other two men as a home where they could steal marijuana, has been charged with felony murder and first-degree home invasion. He told authorities he simply pointed out the home but did not participate in the crime, Fox 2 Detroit reported. First-degree murder and felony murder are both punishable by up to life in prison without parole.
The three men are currently in the Wayne County Jail awaiting trial and all three are held without bond, public records show. Moore, now 35, Groom, now 29, and Evans, now 32, are in the Wayne County Old Jail. Their next court date is on November 17, 2021.
READ MORE
Evans lived three miles from Covington and did some yard maintenance at the duplex where she lived, prosecutors said. His brother, Moore, and his cousin, Groom, who are both from Toledo, wanted weed but had no money, Evans told police. The interview was played in court, ClickonDetroit reported and featured Evans telling his family members that he knew where there would be easy marijuana to steal.
Also Read: What happened to Logan Mwangi? Age, Brother, Mother charged with murder, Parents, Biological Father, Family, Siblings
According to prosecutors, Evans pointed out the house and said the owner, who had marijuana at the house and was a medical marijuana caregiver, was out of town. Later that night, Evans told authorities they texted him, "Oops wrong house," MLive reported.
The trio's defense attorneys argued that there is no evidence that the men shot and killed Covington despite their truck and cellphones being tied to that location. Covington's brother told ClickonDetroit that the progress in the case is a "huge win" and that authorities "did a phenomenal job."
Egypt Covington Age, Date of Birth, Birthday, Family, What about her father, mother, Where is she from? Early Life
Egypt Covington's age was 27-years old when she died. She would be in her thirties now if she were still alive. On July 19, 1989, she was born in Detroit, Michigan.
Egypt Jacquelyn Elizabeth Covington was her given name when she was born. Covington had lived in the Belleville region of Michigan his entire life.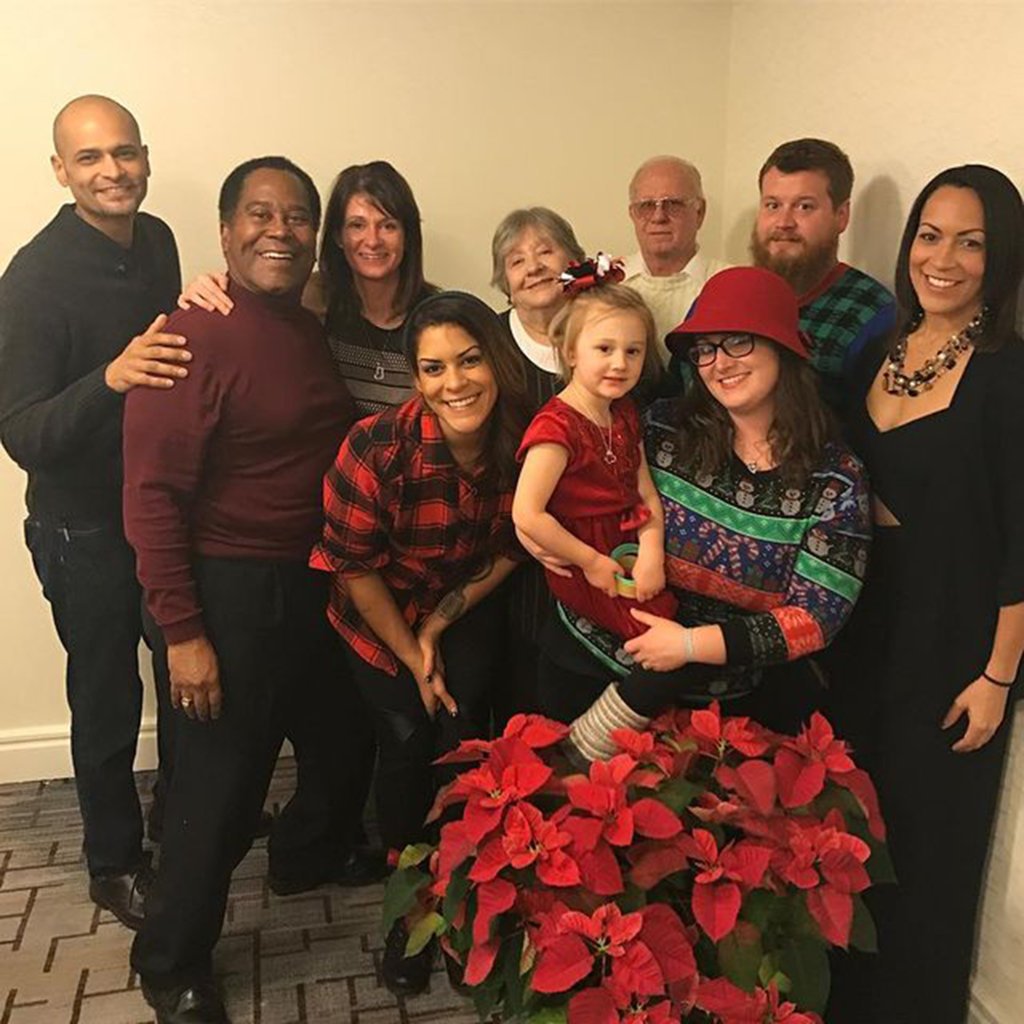 Egypt Covington was born to parents Chuck Covington (father) and Tina Turner Covington (mother). Her parents were separated but, she was close to both of them. Chuck and Tina wanted the murderers of their daughter to get arrested. They gathered together to offer a $30k prize in exchange for information and tips. It took nearly four years to bring Covington to justice because there was no clear proof.
Egypt Covington Net worth, How much did she earn?
There is no information about her net worth but it seems that she has earned enough money from her career, she was undoubtedly making a sizable wage and amassing a sizable net worth. Furthermore, her career was her primary source of revenue.
Egypt Covington Boyfriend, What about Her Relationship?
Egypt Covington's boyfriend was Curtis Meadows, who discovered her lifeless body, shot in the head. The 2017 death of Egypt Covington during a botched robbery was the subject of a new episode of NBC's investigative crime show 'Dateline,' which aired on Friday.
Egypt Covington Career
Egypt Covington was employed as a bartender. She lived in a duplex on Hull Road. She also worked as an account manager for a wine and beer importer/distributor.
A passionate musician, Covington was did everything including golfing, hunting, and yoga practices. She was known in Ann Arbor for her singing. The lady had also worked at Fraser's Pub in the city.
Where she attended her High school and University? What was her major?
There is no information about her educational sector but we will update you soon.
Egypt Covington Social Media Reach
She was available on Facebook with the username "@Egypt Covington" and on Instagram with the username "@agirlnamedegypt" with 1k followers.
Egypt Covington's Body Appearance Height, Weight
| | |
| --- | --- |
| Height | N/A |
| Weight | N/A |
| Hair | Black |
| Eye Color | Black |
| Body Type | Fit |
| Sexual Orientation | Straight |
Interesting facts about Egypt Covington's which you should know
| | |
| --- | --- |
| Nationality | N/A |
| Religion | N/A |
| Age | 32 years |
| Birthdate | July 19, 1989 |
| Birthplace | Detroit, Michigan |
Social Media